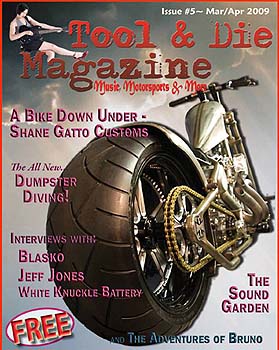 Jeff Jones: Building a Legacy One Song At a Time
by Tom Carpenter - www.TomAroundTheWorld.com
If you are involved in any aspect of the Syracuse music scene, you know Jeff Jones.
As a veteran of the scene, I have known Jeff Jones on many levels; first as a fan, then as a peer, and eventually as a friend.
When I moved back to Syracuse in 1987, Jeff fronted the band Dracula Jones. They were THE band in the Syracuse scene. I saw my first show three nights after returning and was an instant fan.
Jeff Jones was every inch a rock star. He had the rock star look, the rock star moves, and a seemingly endless supply of good, catchy songs, and an equally long line of beautiful women. (Honestly! He must write at least six songs while taking his morning shit and it's hard to date a woman in this city he hasn't already slept with.)
A few years later, with the Born Again Savages, I often shared the stage with Jones, both solo and/or any one of his various bands such as Drac Jones, Pale Green Stars, and The Ghost Monkeys. I was personally honored to be considered one of his peers.
Through many years of shows, parties, and even working together, Jeff Jones and I have become friends. So, when I was approached to do this article I was excited.
I met up with Jones at MoleTrax, the new 24 track analog recording studio that Jones and his partner in crime, Jeff Moleski, have built, tucked away off Midler Ave. in Syracuse.